SIA Multi Photograph Frame, Mirrored
£74.95
In Stock
Low Stock
Out of Stock
Details
A multi-photograph frame, wall hanging or free standing. Made up of 6 mirrored photograph frames, to take 3 landscape photos size 13cm x 9cm, 2 portrait photos size 10cm x 15cm and 1 landscape photo size 15cm x 10cm.
Dimensions: 45cm x 31cm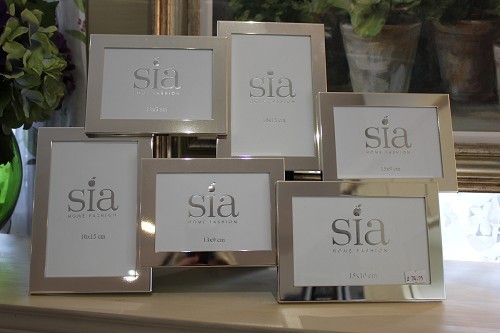 Delivery
UK : Standard Delivery - £4.95
3-5 Day Delivery
UK : Next Day Delivery - £5.95
Orders must be placed by Midday
You may also like...